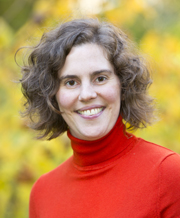 I am an ecosystem ecologist broadly interested in how human environmental change is affecting ecosystem function and the ability of ecosystems to provide the ecosystem services on which we depend. I study how nutrients cycle in ecosystems and how these cycles impact (or are impacted by) ecosystem restoration, water quality, biodiversity, and climate change. I am also interested in ecosystem service measurement and valuation, and how ecosystem nitrogen and carbon cycling can be included in environmental markets. (Photo credit: R. Drobis)
I was recently promoted to Associate Research Professor at the University of Maryland in the Earth System Science Interdisciplinary Center (ESSIC). I will maintain my affiliation with UMD but I am also taking on a new exciting position as the Director of Science for the MD/DC chapter of the Nature Conservancy.
My research interests and expertise lie at the nexus of science and policy and I continually seek additional opportunities combining science and policy to solve environmental problems and promote habitat conservation.
More details about my research can be found on my research page. And I discuss my interests in education and outreach on my teaching and professional development pages.