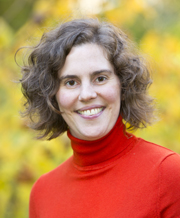 I am ecosystem ecologist who studies how nutrients cycle in ecosystems and how these cycles impact ecosystem restoration, water quality, and climate change. I am also interested in ecosystem service measurement and valuation and how ecosystem nitrogen and carbon cycling can be included in environmental markets. A graduate of Duke University's Program in Ecology, then a Smithsonian Fellow at the Smithsonian Environmental Research Center (SERC) in Edgewater, MD, I recently completed a AAAS Science and Technology Policy Fellowship at the National Oceanic and Atmospheric Administration (NOAA) in the Office of Habitat Conservation. My primary role as a AAAS fellow was to connect natural science and social science, via ecosystem services and environmental markets, to support NOAA policies and its habitat conservation mission. This goal aligned nicely with my research interests because I am broadly interested in how human environmental change is affecting ecosystem function and the ability of ecosystems to provide the ecosystem services on which we depend.

Thus, in addition to my academic credentials, I have experience working in government on environmental policies and environmental markets, including nutrient trading and valuing ecosystem carbon storage and sequestration. I am currently working in the National Ocean Service (NOS) at NOAA working with the Chief Science Advisor, Deputy Assistan Administrator, and Assistant Administrator on NOAA's Ecosystem Services Portfolio, including leading NOAA's Coastal Blue Carbon team. I am interested in additional opportunities that combine science and policy with a focus on solving environmental problems and promoting habitat conservation.
More details about my research can be found on my research page. And I discuss my interests in education and outreach on my teaching and professional development pages.